DM-930 Automotive Digital Multimeter
Sale
Sale
Original price
$175.00
-
Original price
$175.00
The DM-930 combines class leading accuracy and range with the unparalleled durability that comes along with IP67 design and the peace of mind that comes with a 2-Year warranty.
IP67 is the International Protection Rating.
The first digit "6" means the unit's enclosure provides dust-free protection.
The second digit "7" means the unit is protected against water intrusion for up to 30-minutes when immersed in less than 1 meter of water.  
The DM-930 is dust-proof, waterproof and impact resistant.
Features
• Current • AC Voltage • DC Voltage • Diode Test • Continuity • Frequency • Resistance 
• RPM (Tach) • Dwell Angle • Capacitance • Temperature • % Duty Cycle • Ms-Pulse Width  
• Peak, Maxi Min, Hold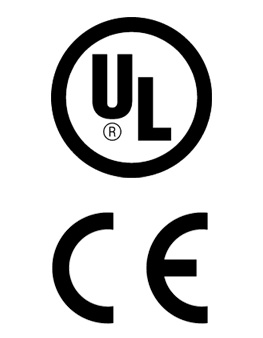 Ratings
• CAT III 1000V, CAT IV 600V Class 2 • IEC1010-1 EN61010-1 • IP67 Water & Dust Proof  • UL
UL Tested and Rated
Many meters claim to meet or exceed UL requirements, but very few put their money where their marketing mouth is.
The DM-930 has been submitted to UL, has been tested in accordance with the standard(s) set forth for Electrical Equipment for Measurement and has been proven by UL to meet the following Standard(s) for Safety: UL 61010 and CSA C22.2 NO. 61010-1 Safety. (View the certificate of compliance from UL)
Fuses and Battery
The meter uses two fuses accessed by removing the back panel secured by six phillips screws.
- Fuse 0.5A/250V fast blow for the 400mA range
- Fuse 20A/250V fast blow for the 20A range
The meter uses one 9V battery accessed by removing the battery access panel secured by two phillips screws.
The meter ships with fuses and battery installed.
Contents
The DM-930 meter comes complete with a premium set of IP67 Test Leads, Alligator Clip Tips, Inductive Pickup (RPM), K-type Thermocouple, K-type adapter and Soft Side Tool Bag. 9V battery and fuses included.
Specifications

Range

Max Res.

Basic
Accuracy

Digital Display Counts

4000

N/A

N/A

Voltage DC

600V

0.1mV

± 0.5% ± 3 dgts

Voltage AC

600V

0.1mV

± 1% ± 3 dgts

Current DC

20A

10µA

± 1.5% ± 3 dgts

Current AC

20A

10µA

± 1.8% ± 5 dgts

Resistance

40MΩ

0.1Ω

± 1% ± 2 dgts

Capacitance

40mF

1pF

± 3% ± 5 dgts

Frequency

40MHz

1Hz

± 1.5% ± 3 dgts

Temperature

-22°F ~ +1832°F
-30°C ~ +1000°C

1°F
1°C

± 3% ± 8°F
± 3% ± 5°C

Duty Cycle

0.5% ` 99.0%

0.1%

± 2% ± 5 dgts

Pulse Width

1 ~ 20ms

0.1ms

± 2% ± 20 dgts

Diode Test

1.0mA typical

1mV

± 5% ± 15 dgts

RPM

12000 RPM

1 RPM

± 2% ± 4 dgts

Dwell Angle

0 ~ 90°

0.1°

± 2% ± 4 dgts