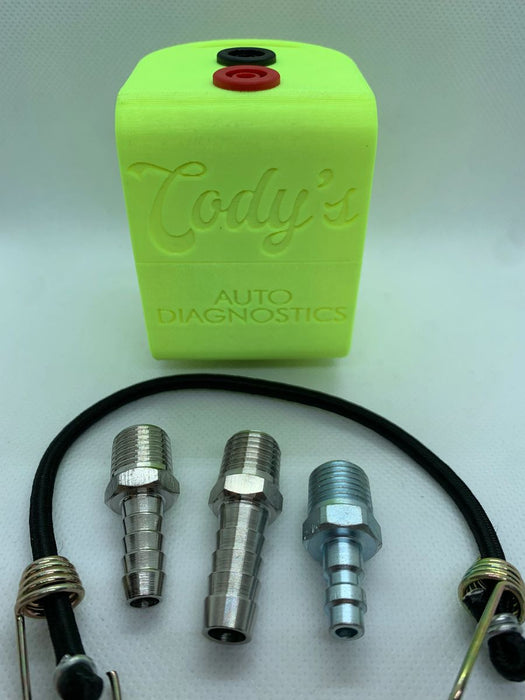 GEN4 DPS SENSOR
Sale
Sale
Original price
$119.99
-
Original price
$119.99
The DPS sensor is an excellent tool for any diagnostician and can also be used with any lab scope on the market. This tool responds to changes in pressure/Vacuum and is more sensitive then using a map (manifold absolute sensor) to diagnose the engine's mechanical health.

The DPS can be used to help diagnose many issues including:
-Intake valve sealing.
-Exhaust valve sealing.
-Identify which cylinder is misfiring when placed in the exhaust
-leaking head gaskets, when used in cooling system.
-Noises, when used with a mechanic's stethoscope.
-Piston blow by, when used in dipstick.